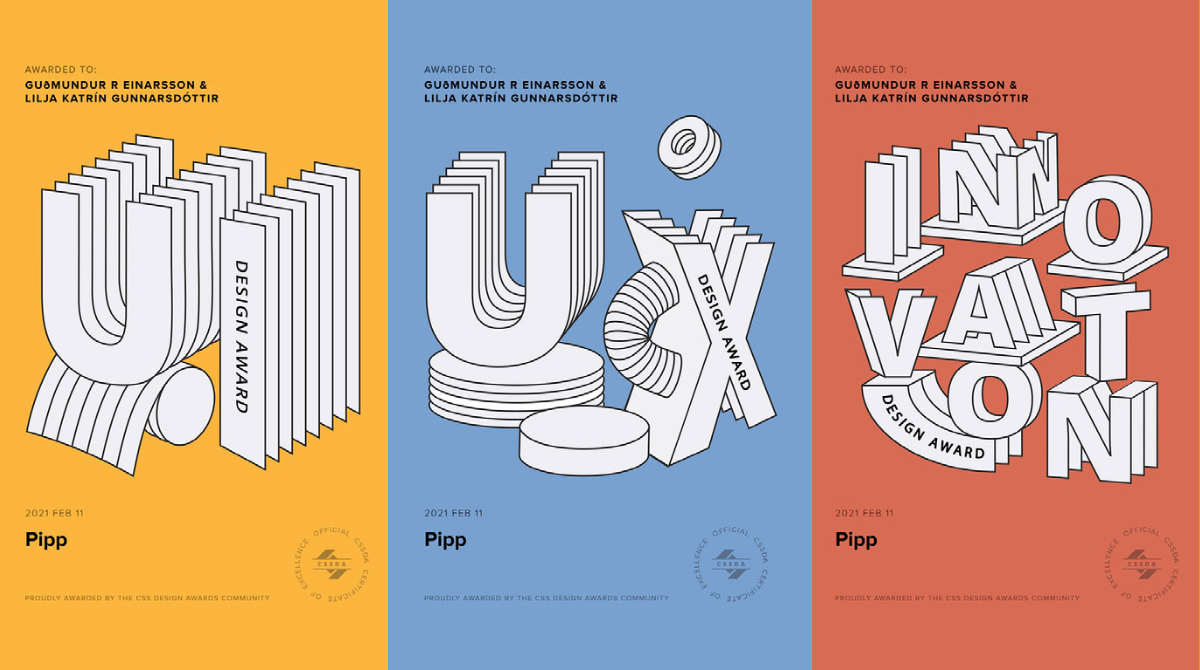 Digital marketing agency Pipp has most certainly spread its wings and flown, setting its aim on exciting digital opportunities and dreams.
Pipp opened its doors just a few short weeks ago and has been working on innovative projects in Iceland and abroad. On February 11th we got handed the fruit of our labour – four CSS Design Awards.
We are honored to receive awards for Best UI Design, Best UX Design and Best Innovation for Pipp's website voted by the public. Furthermore we got Special Kudos from CSS Design Awards for Pipp's website. We are over the moon with this acknowledgment that we are on the right track – using our talents for good.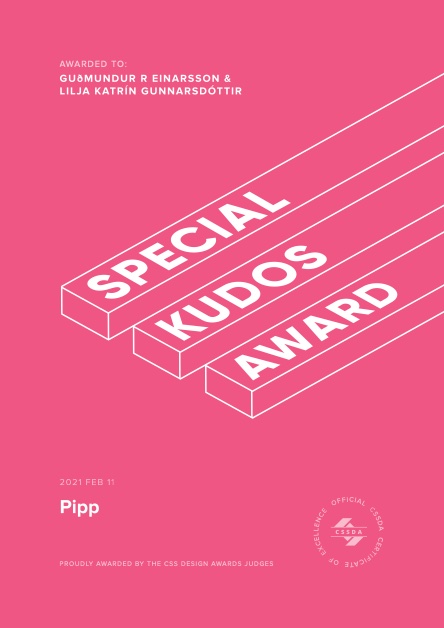 We are beyond happy that Pipp's website is making waves. We love Pipp and we believe that our decades worth of experience can make any digital journey fruitful and fun.
We are definitely on to something, that's for sure. Lately we have been trusted with amazing projects where our skills and passion are put to good use. Among the projects that we are currently working on are creating a digital presence for an international company in the entertainment industry, creating the campaign lokum.is aiming to close slot machines in Iceland and many more. With the campaign we have put on numerous hats; creating ads for print media, TV and billboards, writing content, PR and digital marketing.
The world is a peculiar place at the moment, to say the least. We at Pipp are still determined to look ahead with an optimistic spring in our step. We are going to keep on creating, writing and having fun. Enjoying life. Isn't that the point of it all?