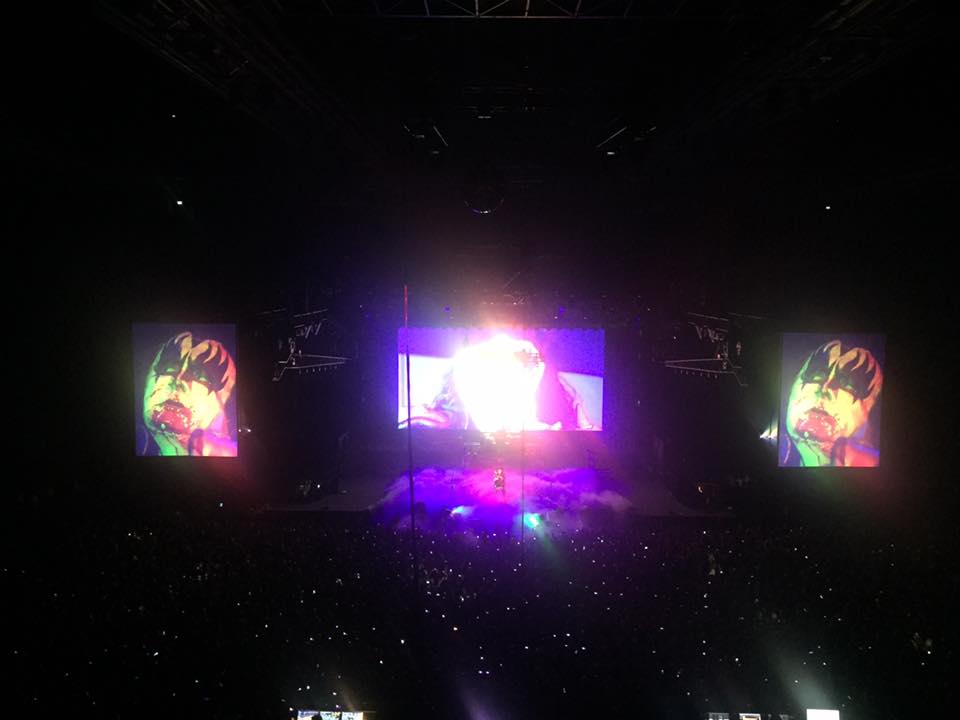 I've been a huge KISS fan since I can remember. I've always dreamt of seeing the band live, so when my buddy called me up earlier this year, telling me that he had bought tickets to KISS in concert in Oslo, Norway, I was quick to book my flight to make this dream of mine come true. I took some time off from web developing and online marketing, and just flew off in search of adventure.
I arrived in Oslo in the beginning of May, waiting patiently for the 7th of May to come, the day of the concert at Oslo Spektrum concert hall. I felt like a kid at Christmas. I was so excited to see my make up wearing, tongue twerking heroes that the whole day of waiting is sort of in a haze.
What if they were just old?
When I finally arrived at the concert venue, I felt hesitation crawling around through my body. What if the members of KISS were just old? Couldn't sing? Couldn't wear those mega heels? And what if there would be no fire on stage? I almost panicked when I thought of a million different ways my idols could disappoint me. So, I decided to grab a beer and try to calm my nerves before I would run out of there crying. Well, not crying, because I don't cry – but you know what I mean.
Me and my buddy soon made our way to our seats and there it was – the stage. On it was a huge KISS sign. All of a sudden all my nerves disappeared and I could just feel that I had an awesome night ahead of me. And boy, was I right!
KISS in concert was one of the most glorious moments of my life, if you exclude the births of my children. And my wedding day (so I don't piss off the missus). I kind of had an out of body experience because it was so surreal seeing Gene Simmons and the gang right there in front of me, in all their glory. They played all the hits – Lick it Up, I Was Made For Lovin' You, War Machine and many, many more. For you set list nerds, you can take a look at the Oslo set list here.
And like that, the night was over. Two hours of pure bliss had just flown away and I had to part with my childhood idols. I don't know if I will ever get the chance to see KISS in concert again but I'm so glad that I can tick it off my bucket list. Thank you for the music KISS – and all the fire spitting.