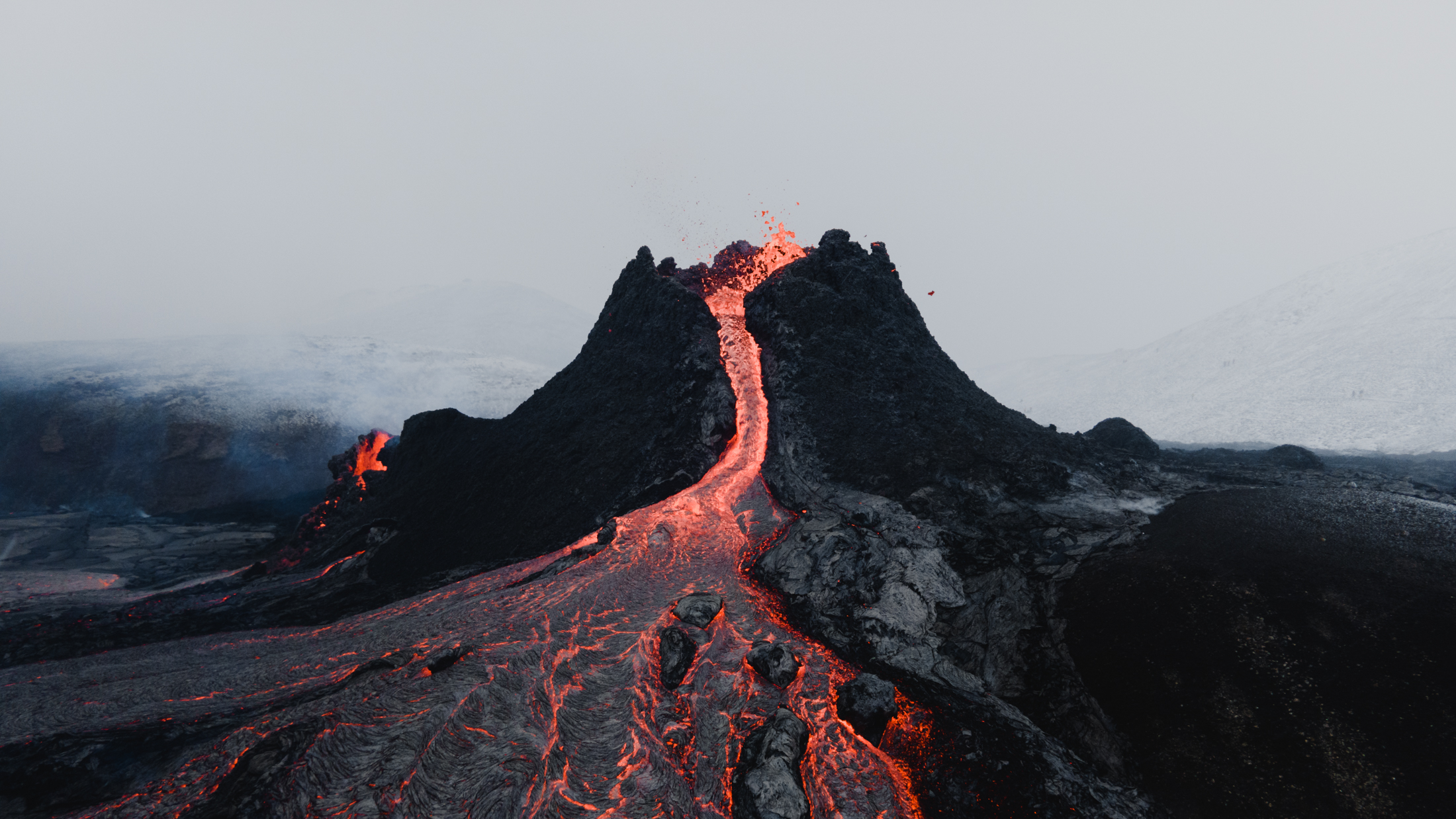 Guðmundur Ragnar Einarsson, one of the owners of Pipp, woke up one beautiful day in March 2021 and was the proud owner of a volcano. Surreal experience to say the least, but seeing Guðmundur is a man with a beautiful mind he knew that this amazing turn of events could lead to something fantastic.
The website Volcano in Iceland was born a few days after the eruption in Fagradalsfjall on the Reykjanes Peninsula started.  This website is operated by Guðmundur as a landowner but represents the entire group of landowners of "Hraunsland", a vast, privately owned area in the Reykjanes Peninsula in Iceland. Smack down in the middle of "Hraunsland" you will find Fagradalsfjall mountain and Geldingadalir valleys, where a volcanic eruption started on the evening of March 19th 2021.
Guðmundur contacted social media guru Leon Hill who put together an impressive content team, which consists of Iceland's brightest talents on social media. The aim of Volcano in Iceland is to produce marketing material for companies big and small, creating revenue for the landowners' association of "Hraunsland" for future projects near the volcano eruption.
This website is also dedicated to mediate information about the eruption, how to get there, what to bring and first and foremost; to encourage respectful behavior on the way and close to the eruption. The natural forces are a breathtaking thing to watch up close and are not to be messed with.