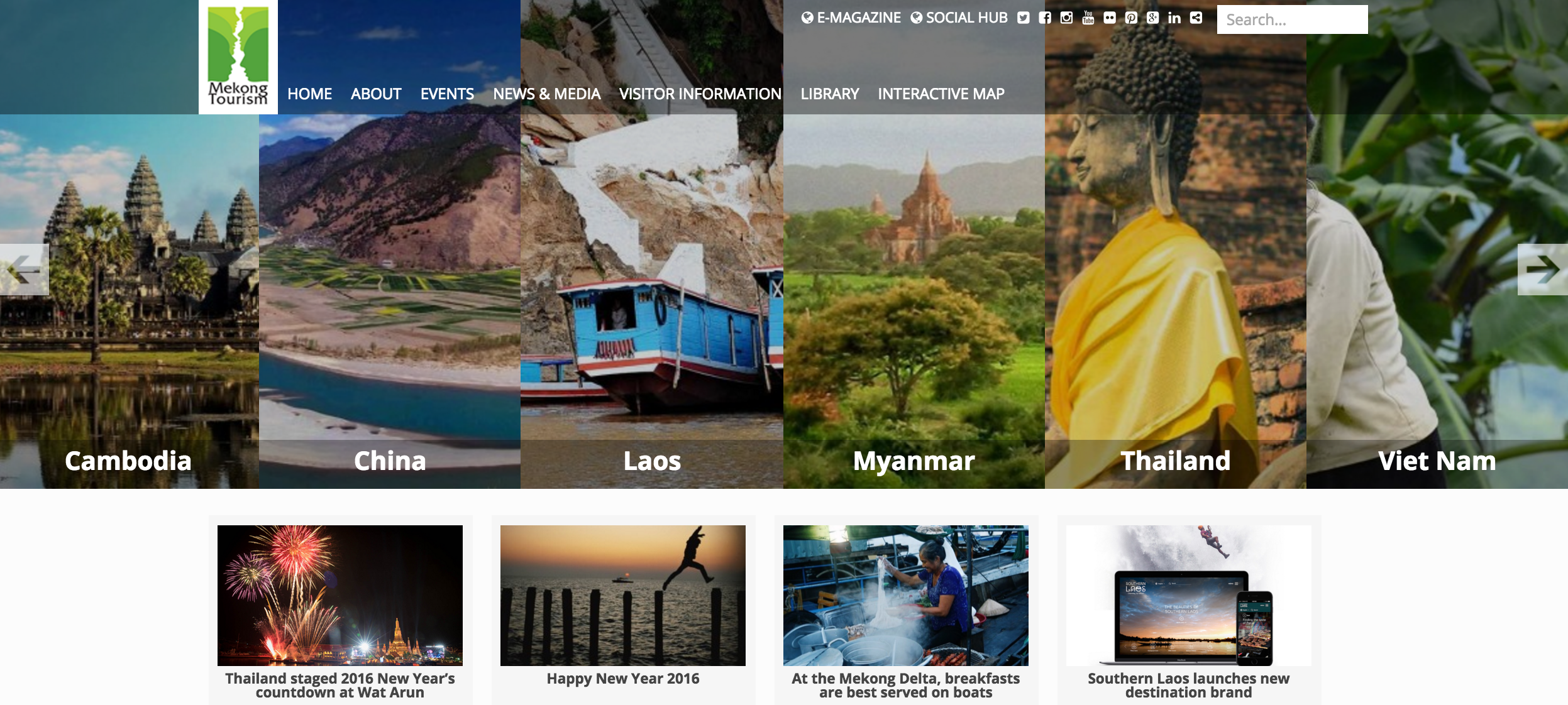 I won't go into details of the trip since I've already done that in a previous blog. And partly because I miss the blinding heat and the cheap, local beer.
But one of the reasons why we chose Thailand was because I got a project to redesign and code a website for Mekong Tourism – a tourism site for the six countries in the Greater Mekong Subregion, Cambodia, China, Laos, Myanmar, Thailand and Viet Nam (here one can apply also for the Vietnam online visa).
Now many months after the project was completed I can proudly say that the site has won two, prestigious awards in the tourism sector.
The site won a 2015 Hospitality Sales & Marketing Association International (HSMAI) Adrian Award for innovative website design and cutting edge marketing practices last January. For those who don't know the HSMAI it's a huge, international  organization representing each segment of hospitality, travel, and tourism. It was also praised in an article by the marketing heaven for compelling mergence of peacefulness and progressiveness.
If that wasn't enough to make a grown man cry there's more!
Just recently the site also received a 2016 PATA Gold Award as best website at their annual award ceremony in Indonesia. Again I must explain the abbreviation for those who are not fluent in Asian travel talk. PATA is simply the Pacific Asia Travel Association. And you know what? Their panel of esteemed judges thought my website was pretty kick ass or as they put it: "Believe the website contributes positively to responsible tourism in the Greater Mekong Subregion."
So now I've won awards in both Europe and Asia. Which market should I target next? South-America? Africa? I'm so pumped right now that I'm up for anything! And you know what they say about pumped web developers? They'll CSS the shit out of you!