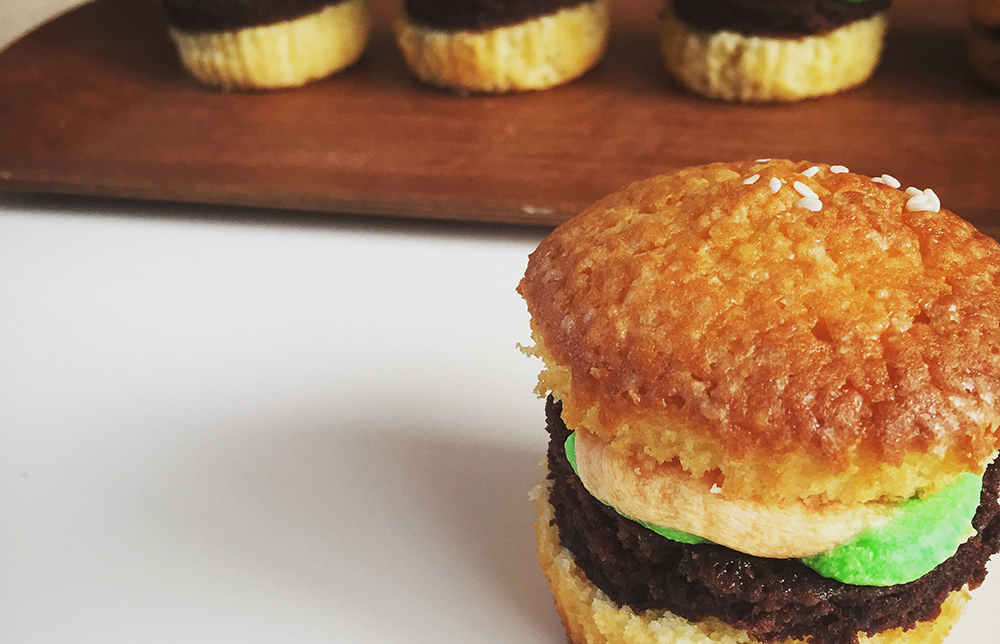 Her dream was to have her own baking blog. A blog strictly with cakes, pastries, chocolates and baked goods. So basically everything sweet. If it's not loaded with sugar, carbs and craziness she won't touch the stuff. She has some real baking principles this girl. And she wanted to have a blog centered around a different theme every month.
Of course I wanted to make her dreams come true. I feel that's one of the purposes of me being on this earth. So I encouraged her to go for it. This was far from being an insignificant dream. This was her passion.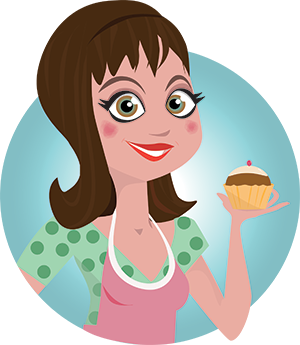 So we embarked on a journey of a baking blog called Blaka. I got a sketch artist to draw a cartoon figure of my lovely girlfriend for the logo and after looking through various baking books and websites we decided on the colors and what we wanted the blog to feel like. The atmosphere should be cozy, girly and retro and you should feel like you're walking into a vintage cake shops with the most glorious cakes you had every seen.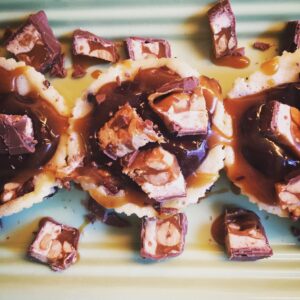 My significant other then went on to create a database and bake the most delicious treats you could imagine. I can tell you – the design process for this site was far from being slimming. I can still feel the buttercream running through my veins.
In the beginning of June 2015 we opened www.blaka.is – just a few days before we had our first child. We didn't know what to expect in this day and age where every other person is vegan, staying away from sugar, cutting out carbs and giving dairy products the finger. Was baking sugary treats maybe a thing of the past? We soon found out that that wasn't the case.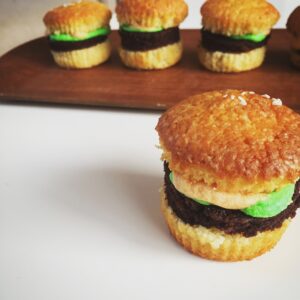 The site became successful instantly, gaining massive media attention and soon suppliers started contacting my lovely Lilja asking to sponsor her with baking supplies. Her most popular recipe has been shared over 2000 times which is huge if we bear in mind that Iceland is only so big. She's also creating a lot of buzz on Instagram gaining followers from all over the world that love her tasty pics.
Since Blaka opened my fiancé has worked on baking projects for both companies and individuals and the site is growing rapidly. We are currently working on a baking book and an online shop which will hopefully one day sell everything you need to bake a glorious cake.

So this dream my girlfriend thought was so worthless has turned out to be one of her biggest accomplishments. And I'm so happy that I had a part in making it come true. It's team work at it's best I think and we can work magic if we both contribute what we're best at. Hopefully one day we will have the whole site in English as well but for now you can feel your mouth watering just looking at the photos at Blaka. Enjoy!