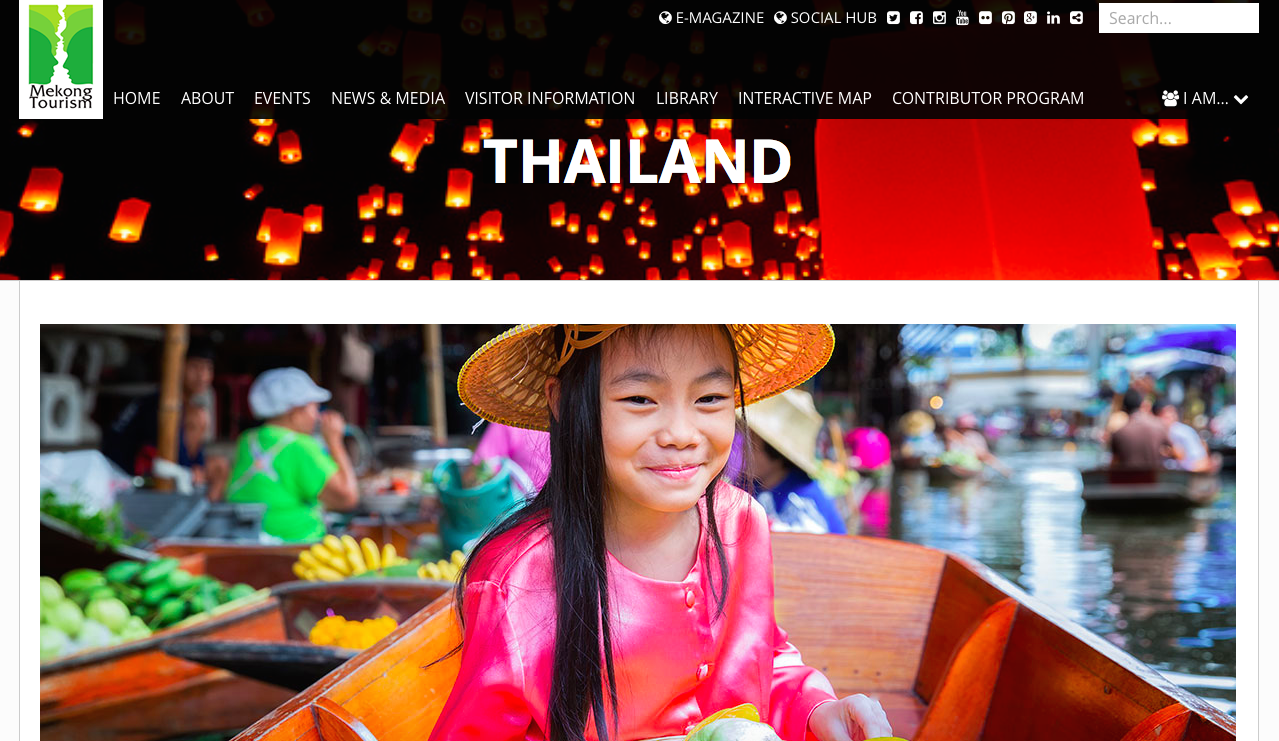 I feel like I'm stuck in the movie Groundhog Day because I'm here to tell you that a website I redesigned and coded just won another award! I'm talking about the website for Mekong Tourism – a tourism site for the six countries in the Greater Mekong Subregion, Cambodia, China, Laos, Myanmar, Thailand and Viet Nam. I moved to Thailand with my family whilst working on the website and it's a trip I will never forget.
I've already told you about two awards, the 2015 Hospitality Sales & Marketing Association International (HSMAI) Adrian Award and the 2016 PATA Gold Award, but just a few days ago the website received an award at the 9th ITB Awards 2016, presented by TravelMole, in the Responsible Tourism Website category.
I'm not only over the moon about this award but it also makes me miss Thailand. Especially today since I don't have enough sweaters to fight the freezing cold here in Iceland. And I have a lot of sweaters!
Some ten thousand travel industry professionals from 110 countries attended the 9th ITB Awards which were held at the ITB Asia trade show in Singapore. Sadly I wasn't one of those ten thousand people but to think that all these people saw my web developing skills and liked what they saw is mind-blowing to me.
So what's next for this web developer? Well, I will continue on branching out in all directions of the web with my new, Icelandic company Vefgerðin. I will never stop taking on challenging projects and break internet boundaries. But first, let's celebrate!