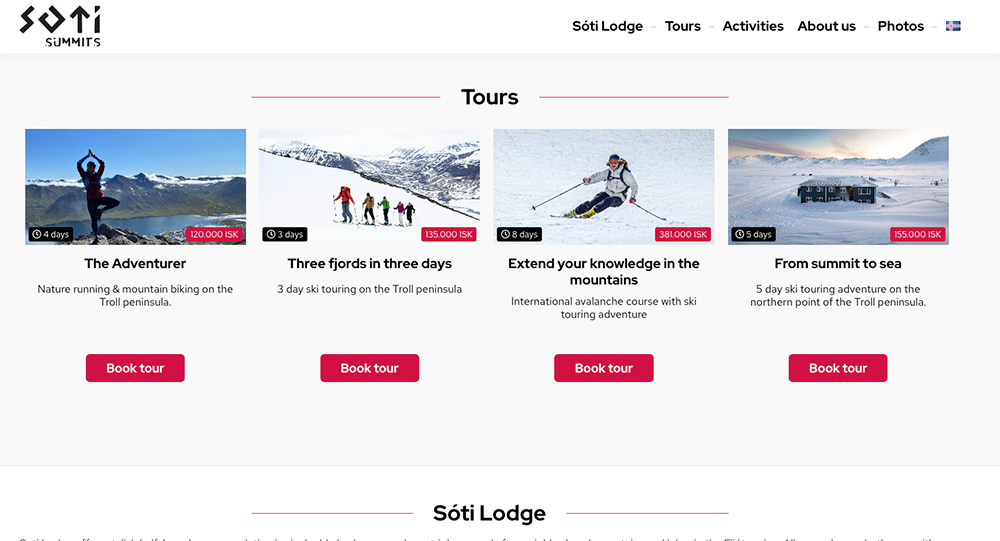 But when I had been approached by numerous companies in the travel industry, all with the same problem, I decided to make something brilliant.
You see, all these companies were having difficulty selling their various trips online on their own website. That's a major problem I would say. Like trying to sell ice cream in the blinding heat without a freezer. It's simply bad for business.
So I made a plug-in for WordPress that bridges the gap between Skapalón and the travel agent's website, making it as easy as pie for customers to book and pay for their trips online. Skapalón is a tourism sales platform that allows you to accept bookings on any website and thereby increasing your sales online. The great thing about Skapalón is also that you're selling trips with real-time availability so nothing gets lost in translation.
And I can safely say that this plug-in of mine is absolutely brilliant. I know this because I've seen my clients benefit immensely from using it. Companies like Sóti Summits, Laxnes Horse Farm and more have been using the plug-in for a while now and sales have gone through the roof. Just ask them – they'll tell you why you should definitely go for this plug-in. You won't be sorry.
Now word has gone out about this lovely little plug-in of mine and I get inquiries almost every single day from travel agents here in Iceland about it. So I've set up a package deal that includes installation of a website with this plug-in that I've mentioned a thousand times already. The price is only 400.000 ISK (plus our beautiful VAT). Oh, and I forgot to mention that included in the price is me making your life just a whole lot easier.
Start your plug-in journey now!